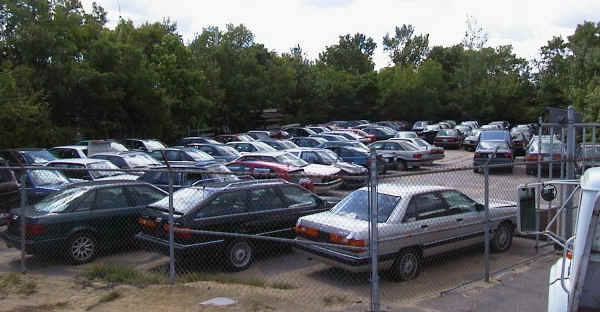 Force 5 Automotive is an active Audi/VW Recycler - New vehicles are always arriving.
Most of our new arrivals are destined to be dismantled, with good parts saved so that other Audi/VW's may live on. However, we also receive various vehicles which are good candidates for rebuilding and warrant saving. In addition, we have quality used vehicles which are for sale. Best of all, if you don't see something you like, Force 5 Automotive will source and repair a vehicle to your specifications.
In order to decrease the time one must wait for this page to load, this sections vehicles have been divided by make. Please click on the logos above to view our current inventory of vehicles "Under the Knife".